Grace and Peace to you!
Our hearts are deeply saddened as we announce the transition to glory of Faye Smith, on Friday 6th October 2023. Faye was born on 26 December 1928 in Eugene, Oregon, and married Don Smith on 25 June 1950. They began their missionary career in 1952 in South Africa. Don and Faye later relocated to Bulawayo, Zimbabwe, where they started Daystar Communications with Motsoko Pheko. 1974 saw them acquire property in Nairobi with great support from US friends and the Tyndale Foundation in particular, for Daystar Communications, which would later become Daystar University College, and later in 1994 awarded a Charter for Daystar University.
Through the years, Faye was a strong and close companion for Don, as they pursued their missionary calling together. She will be remembered for her many gifts, cheerful spirit, and as a gifted curator of information. She suffered declining health in the last seven years, leading to her departure. More information on plans will we urge you to pray and offer your presence to Don and his family. Kind words can be sent to Julisa Rowe on 0716119228.
A Funeral Service will be held at the Main Campus Amphitheatre on Saturday, 14 October 2023. Burial will follow afterwards at the Heroes Corner. We ask that the congregation be seated by 10 am.
We have also provided a digital platform for you to remember and honor our beloved Faye Smith. Be sure to leave a memory, a kind word of encouragement, or a prayer: Remembering Faye Smith
Collaborate to create a unique, online memorial. Add memories, photos, or videos; invite others to contribute; visit online anytime and print it out as a book of remembrance.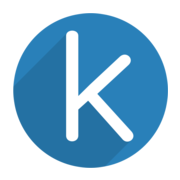 www.kudoboard.com